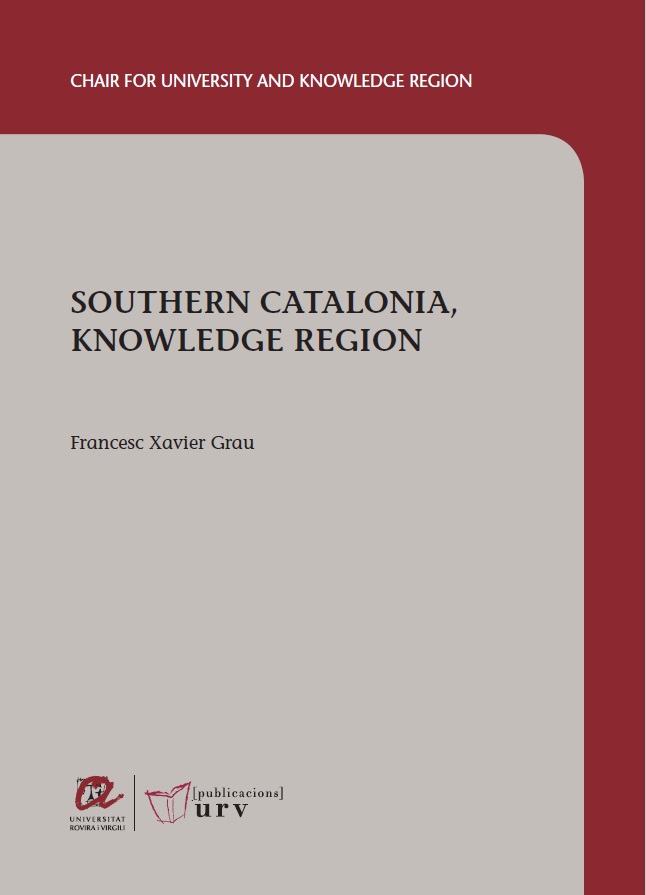 Collection Chair for University and Knowledge Region
Grau Vidal, F.X., Southern Catalonia, Knowledge Region, Publicacions URV, 2016.
Gutiérrez, A., Oliveras, J., Muro, J.I., Alberich, J., Russo, A.P. and Domènech, A., University, Innovation and Regional Development in Tarragona, Publicacions URV, 2018.
Piñol Alabart, J.M., Innovació i desenvolupament rural: nou paradigma i la Catalunya Sud com a espai d'oportunitat, Publicacions URV, 2019.
---
Reports